just a short one ladies! just a few more for this week (;
Checks oh checks!



all gone



the "belt" is detachable darlings! you can use it as a necklace.. or ever wear it around your head :P up to you! the sky is the limit.
sleeves are fold able with buttons (;
pair it with skinnies!
or pair it with those gladiators!!!
oh i likey like like! ;) don't you?
comes in another color too lovelies!
green!
comes in purple diva, brownie yellow and greeno greyellow
only fits XS- very small M
rm38 only
ps:// comes in very limited pieces only. so hurry!
the next pieces are of very fine quality ladies! feast your eyes (;
i present you, cincher(s)!
yay!
little miss rockstar


all gone
comes in white, black and beige (from top to bottom)
very easy to put on as well! just hook em' on! (:
i likey like this piece!
fits XS to XL i think!
(extremely good quality rubber! but no worries ladies, if you're really small and petite you can cut off and re-sew it! no worries darlings!)
rm25 only
the butterfly effect


all gone
oh-so-very-pretty!
made of good quality metal (not those plastic kind darls!)
coated with silver (:
oh me oh my! so classy, no?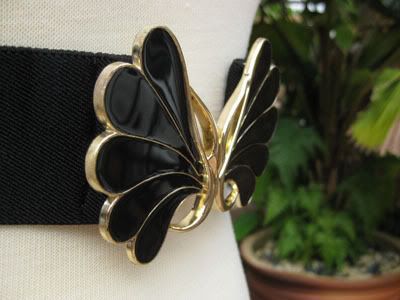 notice the gold coating? *hearts*
just hook hook hook em' on! (;
(:
comes in brown and classy black
fits XS to XL i think :P
very very good quality elastic straps ladies!
rm30 only
ps:// available in very limited pieces only! so hurry!
interested?
email: miss.ocd.in.shopping@gmail.com
XOXO,
Miss OCD herself