hey darlings!
4 more dresses for this week!
These dresses are more for events, dinners, cocktails, proms, etc.
I hope you love it as much as I do!
*anxious*
+++
little miss green


all gone!
front view
i *heart* the bow and little side foldings!
the smoked back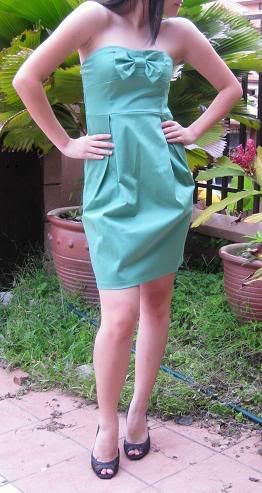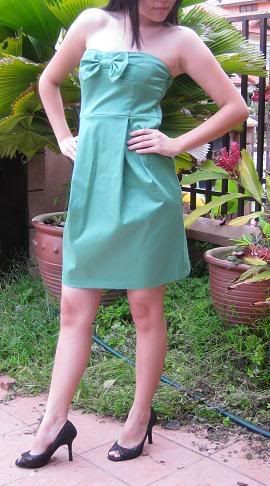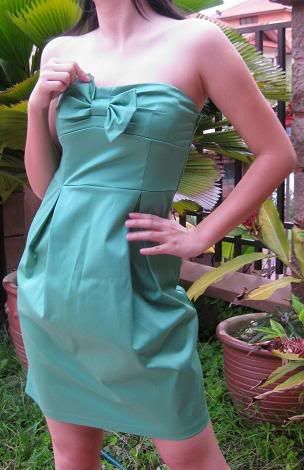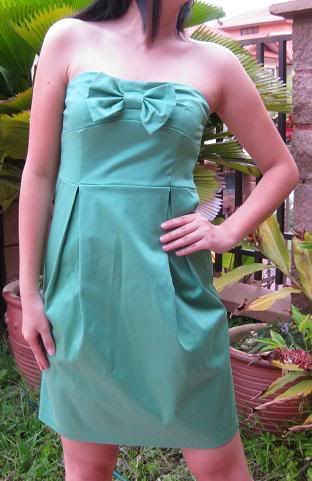 who said green dresses are weird? the material to this piece is very very high quality and no worries darlings, other than the smoked back this baby comes with a hidden side zipper as well! this dress can be worn during little cocktail parties, events, wedding dinners, clubbing, prom, a date perhaps? *wink* it also gives a "bustier" effect and the bow adds a tad bit cuteness to it! (: classy + cute? you will not regret it! a real good investment! just pair it with those killer heels and a clutch and your good to go! we bought the LAST TWO pieces from our supplier! so hurry girls!
not restockable
fits S to L
rm46 only
miss darling


all gone!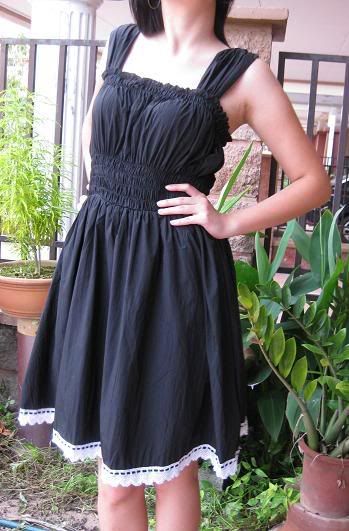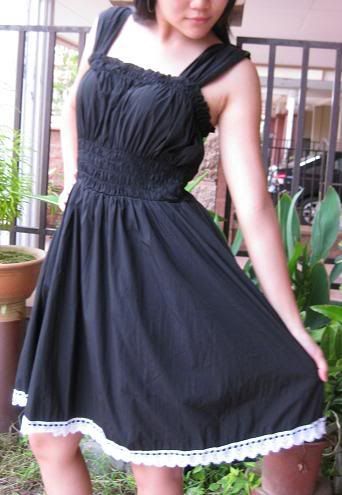 a simple black dress with white lace trimmings = <3 style="color: rgb(255, 0, 0);">not restockable
fits S-L
rm46 only
8 buttons perfect

all gone
love love love this dress!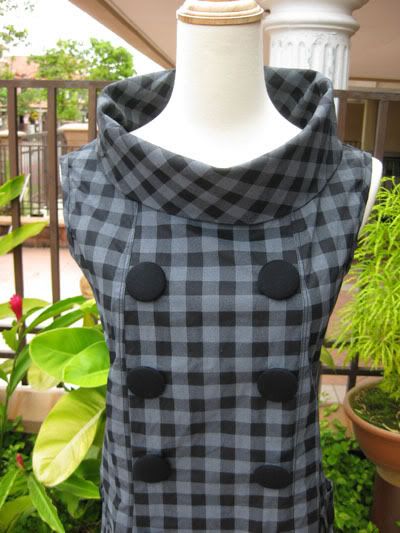 close up
*points at big round buttons*
love the collars!
side view (notice the side pockets!)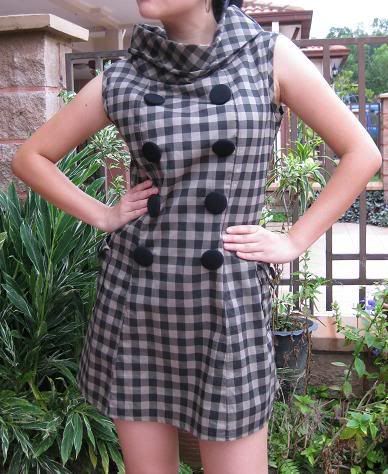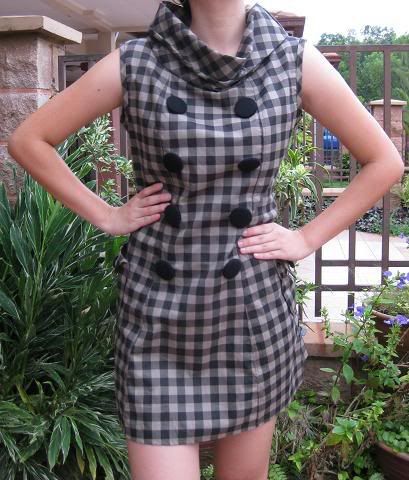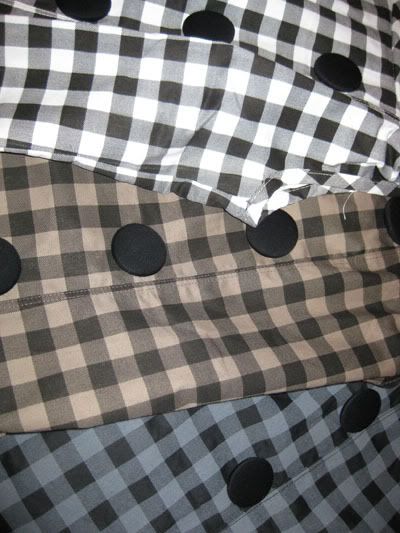 available in 3 colors
classic black & white, old school chocolate (on model) and mud blue (on mannequin)
the back of this dress is slightly smoked and the material to this piece is thick and oh so glorious! it looks real classy and we assure you that heads will turn to look your way! this piece is not restockable, so hurry!!! (:
not restockable
fits S to very small L
rm50 only
sophisticated sophie


all gone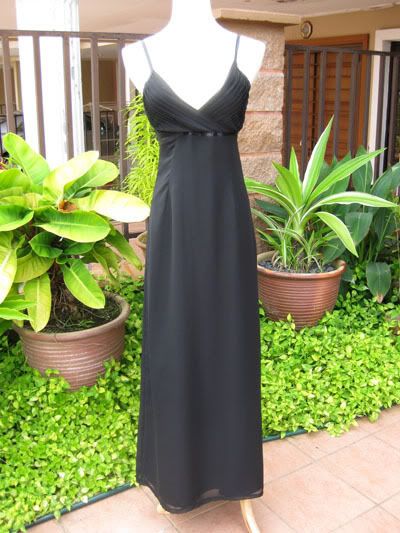 just what every girl needs!!!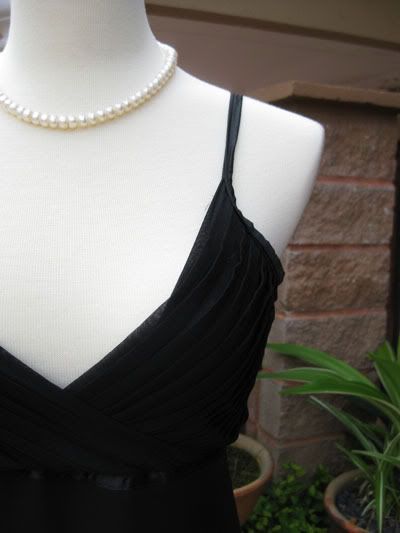 close up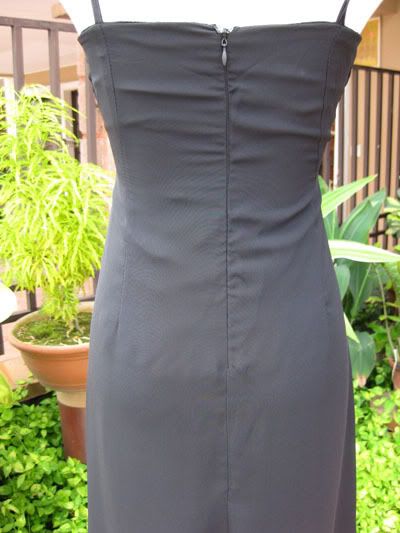 the back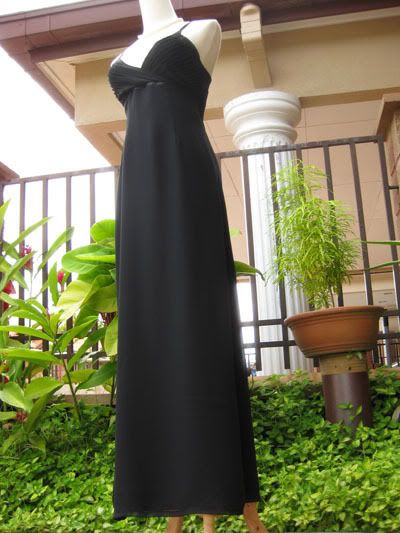 side view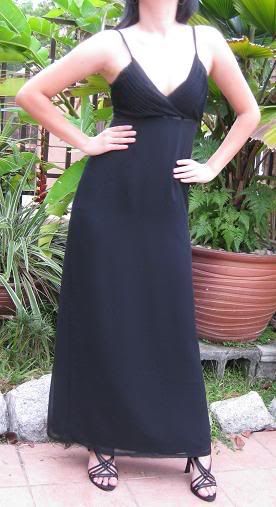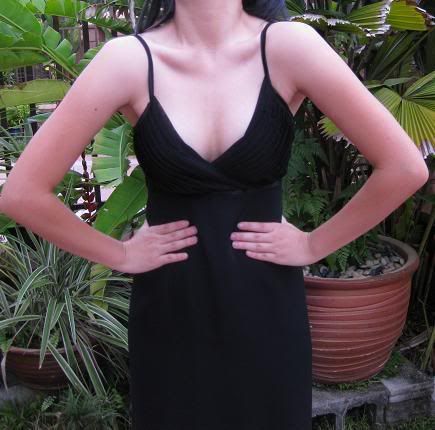 sophisticated sophie is made of chiffon with satin lining and the skirt is very very flowy! this piece makes you look a lot taller and the low cut is just nice (not too low if you know what I mean) the straps are adjustable as well. made of very very good material. every girl who wears this dress, I assure you that you will feel like a million dollars!
not restockable
stricly XS-S only
rm65 only

interested?
email: miss.ocd.in.shopping@gmail.com
XOXO,
Miss OCD herself
<3