uh huh. you got that right. this post is specially to all the sexy ladies out there! ever went to mng and saw those lingerie look-a-like top with so little cloth but attached with a mind boggling price tag? i totally feel you, and if you're feeling me too, this post is dedicated to you.. and you.. and you! (:
here i go again (;
foxy lady
*all gone*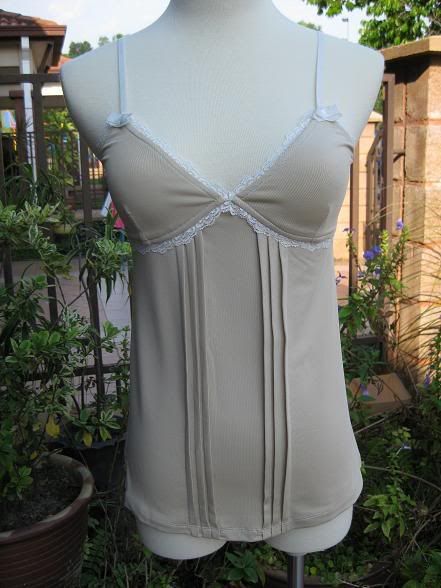 very nice lycra-ish feel, of very fine quality and this material makes you feel really comfortable too! the texture of this top against your skin will make you feel simply sexy ladies! (: and also, *ahem* don't blame me if the boyfriend cannot keep his hands off of you!
classic black
notice the lace and lil ribbons? so very cute i say!
and oh! noticed the pleats? mmmm (: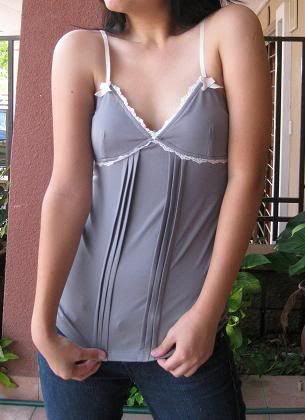 and the length to this piece is not too short either!
comes in 3 colors:
light brown, gray and black
*straps are adjustable*
fits XS-M
*very stretchy altho it is not smoked at the back*
rm29 only
simply classic

so simple but yet so appealing, no?
got to love the lace!
and there's a ribbon too!? *melts* so sweet!
enough said ladies.
fits XS-M
*adjustable straps*
and trust me when i say that this piece comes at a jaw dropping price!
rm25 only!
the sexy jumpsuit


all gone
looks normal and with a detachable sash.. but wait for it ladies, there's more to this piece i guarantee!
effect 1: you can play with this top. have it off shoulder-ed or slightly off the shoulder blades. up to you!
and this, ladies. is the BACK of the jumpsuit! (:
this is the true color.
love it? i do! *hearts*
size: S-L
*material is lycra-ish stretchyyy!*
comes in:
dark brown
purple
darker purple
black
(oh ladies! the black sash is mysteriously gone! so the black one is only selling for
rm34
! but no worries.. you can pair it with any other belt too as it is ddetachable)
rm35 only
beaded basic

all gone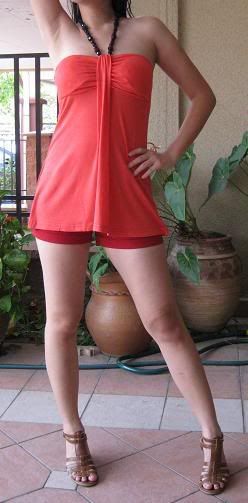 oh i love this one! made of really flowy material! perfect for clubbing nites!
feel free to pair this with anything! from skinnies, to mini skirts, to shorts, etc. you get the drill.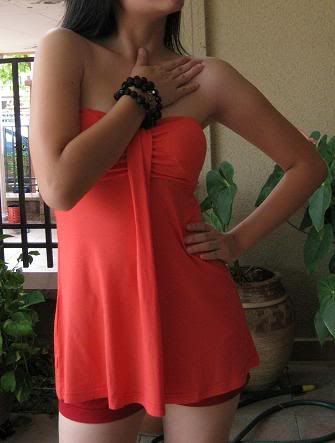 detachable beads too! transform it to a necklace of a bracelet (:
wear it with the top
you can always take the beads out and transform it into a tube top! it only takes a few seconds!
oh yay! comes in sunny yellow too! and oh, before i forget.. it's PADED! whee! awesome!
comes in:
orange, gray and yellow
fits S-L
*made of flowy lycra material*
only rm35
topshop inspired dress


all gone
i bet you ladies seen this around many many blogs.. now it's on this one! whee!
i love how it is so simple yet sexy at the same time! don't you?
the back of the dress.
made of quality lycra material lovelies!
comes in: pink and yellow
fits S to a small L
only rm48


all pieces come in very limited quantity so hurry and place those orders at:
miss.ocd.in.shopping@gmail.com
or
text: 016-2577131
XOXO,
Miss OCD herself